"For we are God's fellow workers; you are God's field, God's building." – 1 Cor. 3:9 (NIV)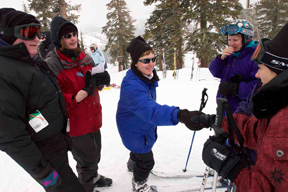 The history of resort and leisure ministries is a history marked with strong individuals who were not afraid to follow God's call into the secular world of play. Wonderfully creative ministries have developed around the world because of the willingness of these people to invest and risk themselves for Christ's sake in resort and leisure settings. The Association of Resort and Leisure Ministers (ARLM) was birthed out of the needs of these individuals.
For more than 20 years, ARLM has worked to meet the needs of individuals and churches ministering in resort and leisure settings. In 1999 the ARLM family gathered for our third Triennial meeting in Panama City, Fla. At the meeting we initiated a futuring process called, "Thy Kingdom Come." As we peered into the future, we pictured an ARLM organization prepared for the challenges of ministry in the twenty-first century.
Our purpose is to encourage and celebrate the revelation of God's presence in resort and leisure settings. In order to accomplish this, we have joined together as people who minister in such settings to enhance the effectiveness of our own ministry and to promote the understanding of resort and leisure ministries through the sharing of ideas and resources and by strengthening and undergirding professional and personal growth. Together, we will seek to communicate the good news of Jesus Christ to those who live, work, and play in resort and leisure settings.
Learn more about our the ARLM officers.